We are a team of senior developers that go beyond the code. We consult, strategize, and map the best path forward for our clients. With over 20 years of experience developing hundreds of projects, we've created a process that gets results. Our process focuses on your business and project goals while allowing for flexibility and collaboration.
Websites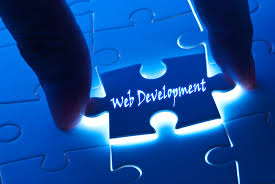 From minor tweaks to major overhauls, our team can help you at any stage of your website development. Tell us your business goals and budget, and we'll tell you what makes the most sense for your company. We develop everything from simple brochure websites to custom advanced websites so we can help you in every step of your business growth.
Web Software 
Whether it's managing or upgrading your existing software to building a completely new web application, we've helped many companies develop cloud-based solutions to make their businesses more efficient. We've built project management systems, manufacturing platforms, SEO-driven systems, and more. We love the challenge of something new.
Integrations  
We are experienced enterprise and business website integration specialists. Integrations are possible with most ERPs, CRMs, and CMS's whether or not there is an established web connection. We've completed many standard and custom integrations to ensure data accuracy and business efficiency.